Cold store PREMIUM has been operating on a fruit and vegetable market since 2003. Our headquarter is located in Stara Dąbia near Ryki in an agricultural region of voivodeship Lubelskie.
At the beggining, the company dealt only with purchase and sale of fresh fruits and vegetables. The quality of our products and customers' satisfaction enabled further development of the company.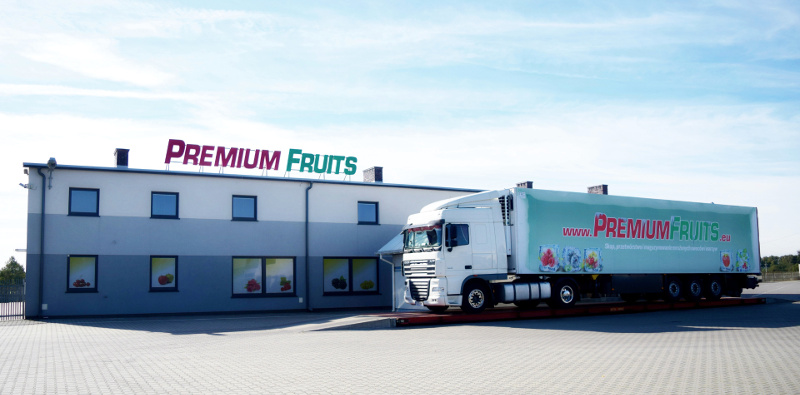 Due to such conditions as localisation, trusted suppliers with mutual contract in agriculture and experience in production, we were able to create a cold store with sanitary facilities and storage capacity of 6000 tons of products.
Purchase of raw materials for production is conducted mainly on the territory of Lubelskie voivodeship. The close location of the company to the plantation constitutes our additional asset. The short time of the transport of fruits picked at the most favourable moment indicates their better quality.
The production capacity of our plant currently constitutes 100 tons of frozen fruits and vegetables per day.
The primary aim of PREMIUM is to continuously satisfy customers' needs, requirements and expectations, at home and abroad. By providing the highest quality of services, we are planning to expand our commercial offer.
We accomplish aims accordant with Quality Policy through :
Conforming applicable legal requirements in our current activities
Preserving the logo of cold store PREMIUM as the symbol of safe food in customers' consciousness
Basing the success of the company on our customers' satisfaction
Extracting the highest quality raw materials
Introducing the modern production technologies
Eliminating the application of genetically modified raw materials
Exceeding customers' expectations
Continuous improvement of management
Acting more effectively than our competitors
The cold store PREMIUM can offer products of the highest quality to its customers due to highly-qualified personnel.

Clean environment, own base of raw materials, own transport, experience in production as well as intense development of the company make us highly rated among our recipients.